The World Seen Through a KaleidoscopePublished September 24, 2013


Click on Pic to Read Article
(GOOGLE CHROME Browser will automatically translate from Romanian into your specific language)

also


George Enescu Festival Photos ~ Recital Evgeny Kissin - 23.09.2013 ~ CLICK HERE


Dear friends,


Unfortunately, my concert schedule won't allow me to personally take part in this Gala, but I would like to draw your attention to it, because its purpose is to draw the attention of those who are privileged to live in the free world to pressing problems in my native Russia. Our planet is becoming smaller and smaller, music unites us all, and I hope that you will share my concerns and worries.

Thank you ... Evgeny Kissin
24.07.13

Gidon Kremer :: Concert in Support of Human Rights in Russia

Please click on pic to read details of Gidon Kremer's Gala
also please CLICK HERE


Mikhail Khodorkovsky

Closing speech at Hamovnicheckom District Court of Moscow
November 2, 2010






Dear court!


I remember October 2003. My last day of freedom. A few weeks after my arrest, I was informed that President Putin decided I would have to "slurp gruel" for 8 years. Then it was hard to believe.


Since then it's been seven years. Seven years - quite a long time, and in prison - especially. We all had the time, much overstated and rethink.

I am not exaggerating when I say that the outcome of this process, is being watched by millions of eyes across the country, around the world.


Keeping an eye in the hope that Russia will after all become the land of freedom and law, where the law will be higher than the official.


Where support for the opposition parties will cease to be a cause for reprisals.


Where special services will protect the people and the law, and not the bureaucracy from the people and from the law.


Where human rights do not become more dependent on the mood of the king. Good or evil.


Where, on the contrary, the government will really depend on the citizens, and the court - only on law and God. If you want - call it conscience.

I believe so - it will be.


I'm not a perfect person, but I - the idea guy. I, like any other, it is hard to live in prison, and do not want to die here.


But if need be - I will not have hesitation. My faith is my life. I think I've proved it.


Everybody understands that your verdict in this case - whatever it may be - will be part of the history of Russia. Moreover, it will be its shape for future generations. And you understand this better than most. All names will remain in history - and prosecutors, and judges - as they remained in history after the infamous Soviet trials.


Your Honor, I'm ready to understand that you are in very difficult position, maybe even scared, I wish you courage.

***


After spending nearly a decade in prison, Mikhail Khodorkovsky, along with his former business partner Platon Lebedev were political prisoners with the greatest period of punishment in modern Russia. Before his arrest in October 2003, Khodorkovsky was one of the most successful entrepreneurs and Russia, along with his foundation "Open Russia" stood for education, civil rights and democratic values. He supported the democratic parties and the work of his company "Yukos" built on a new and transparent standards. In the case of Khodorkovsky held two demonstrations of political process, regarded by Western governments, as well as Russian and foreign human rights groups as unfair. The arrest and imprisonment of Khodorkovsky became a symbol of the state and non-legal human rights violations in Russia. The organization "Amnesty International" has declared Khodorkovsky and Lebedev "prisoners of conscience" and demanded their immediate release. Currently, Khodorkovsky is serving his sentence in a prison in the far north of Russia. According to the latest verdicts in the case that does not follow the new charges, Khodorkovsky may be released in August 2014.


Contrary to the constant threat of repression and its possible release of Khodorkovsky, even while in prison, became a political commentator for Russia, regularly publishing their articles in leading Russian and international newspapers and leading conversation with famous Russian writers. In September 2013, Khodorkovsky was awarded the prestigious award of Lech Walesa and was nominated for them. Sakharov in 2013, which is awarded by the European Parliament.

***

Elie Wiesel And Evgeny Kissin
At YIVO Gala
By Masha Leon :: May 16, 2013, 9:27am


The piano was tuned, the vodka was flowing and world renowned pianist Evgeny Kissin posed for photos with noshers and nibblers at the pre-concert reception of the YIVO Institute for Yiddish Research's 12th Annual Heritage Gala at the Center for Jewish History on May 7. "Just as there is love at first sight, there is friendship at first sight," said Elie Wiesel as he recalled his first meeting with Russian-born Kissin, the evening's honoree. Recalling the cultural oppression of what he once dubbed, "The Jews of Silence," a smiling Wiesel told the festive crowd that there is currently " a million-strong Russian diaspora in America…in Israel. How can you not believe in miracles?"


Touting Kissin as "one of the greatest pianists in the world today who loves Yiddish," Wiesel urged:"Listen to his poetry… What it meant to be a Jew in Soviet Russia!"


Following a dazzling performance of M. Milner's "Farn Opsheyd" (Before Separation), Kissin, elegant in a tuxedo, stood in front of a background projection of a roster of Yiddish poets and their poems in English translation. In beautifully measured and articulated Yiddish, Kissin recited — from memory — ten love poems, "each dedicated to a language—Yiddish." The translated titles included Moyshe Kulbak's "I Saw Yiddish Words," Moyshe Nadir's "Mother-tongue," Itzik Fefer's "Yidish," Avrom Sutzkever "Yidish," Binem Heler's "In the Wonderful Language" and Evgeny Kissin's own creation "Bobe-loshn" (Grandmother's Tongue) and Forvert editor Boris Sandler's "Moshl-kaposhl-shprakh" (Moshl-Kaposh Language)."


Addressing the assemblage, YIVO executive director Jonathan Brent, recognized a roster of local political personalities as well as guests from Israel, Los Angeles, Chicago, Boston, Poland, Russia and guests from "as far away as New Jersey and Brighton Beach." He described YIVO's breadth and multi-faceted range, informing that its heritage "is in many languages: Yiddish, Russian, Polish, Ukrainian, Rumanian, English — from Hassidism to Bundism, from psychoanalysis to phenomenology, from nigunim (melodies) to jazz. A single document can be in three or four languages, this is the texture and context of our world."


"We honor Evgeny Kissin this evening because he embodies so much of this great heritage, so many dimensions of this invisible world, and [he] is living proof of its vitality and creative strength."


The evening's sponsors, noted Brent, were "The Russian Tearoom and Stolichnaya [vodka]."

Source

Fuse Concert Review: Pianist Evgeny Kissin — An Extraordinary Recital
In my experience, few leave an Evgeny Kissin concert disappointed :: By Susan Miron


Evgeny Kissin — In mid-career he remains as dazzling as he was when he burst upon the scene.



World-renowned, Russian pianist Evgeny Kissin has been featured on the Celebrity Series of Boston five times, including a remarkable two-piano appearance with James Levine (available as a CD). I've heard most of these recitals, but this Sunday Kissin's brilliant playing still astonished me—and a standing-room-only audience. Kissin's concert at Symphony Hall might well have been the most extraordinary piano recital of the year.



From the moment he was permitted (at the age of 14) to venture out of Russia, Kissin struck all who heard him as one of the most amazingly technically quipped pianists they had ever heard. Conductor Herbert von Karajan is reported to have cried and uttered one word, "genius." One of the most renowned child prodigies of his time, Kissin in mid-career remains as dazzling as he was when he burst upon the scene.



The program Kissin brought to Symphony Hall is one he's been playing around the world, and tempermentally it suited him well. At 41, Kissin looks half his age. Anything he had to prove as a performer he had accomplished as a teenager. Every possible musical honor has been bestowed upon him, and his devoted audiences, filled with Russian speakers, come to hear him regardless of what he's playing. In my experience, few leave a Kissin concert disappointed. He is the least flamboyant of personalities and barely smiles while taking his many bows. He seems happiest when playing, rather than facing his awestruck admirers wildly cheering him on.



Kissin chose to open his recital with Haydn's Sonata No. 59 in E-flat Major, one of the more familiar of the composer's piano works. The program notes by the always-excellent Steven Ledbetter might have been speaking about Kissin: "Haydn charms us and keeps us alert for surprises at each turn." The grace, elegance, and extraordinary clarity of Kissin's playing beguiled throughout this and the four familiar and beloved Schubert Impromptus from Op. 142 and Op.90 later in the program.


Beethoven's amazing, thrilling, and mind-boggling last piano sonata, No. 32 in C minor, Opus 111 was, for me, the highlight of Kissin's grueling program. I've heard this piece countless times—it is my favorite of all the Beethoven sonatas—but I felt I was hearing it anew. Kissin plays it by glorifying its architecture through superb refinement and a tasteful proportion of tempo and dynamics. Often the left and right hands were not exactly synchronized, producing a delicate rubato. Kissin is not one to look like he's letting loose; he sits rather still and keeps his eye on the fingers. The drama he produces is a product of his rational approach to the music; his is one of the most formidable techniques since Vladimir Horowitz.



To these ears, Kissin's Schubert was better than the performances of many pianists who are known for their Schubert playing, full of his customary, tasteful virtuoso flair, warmth, and stylistic brilliance. Finally, Kissin played the living daylights out of Franz Liszt's Hungarian Rhapsody No. 12 in C-sharp minor. The Hungarian Rhapsodies are among the most technically monstrous in the piano literature—Liszt himself was a brilliant pianist—filled with passages of great beauty, mercurial moods, and unabashed lyricism. Kissin played with phenomenal control and drew on an expansive palate of colors.



The audience went wild. Kissin played the perfect delicate encore—Giovanni Sgambati's transcription of the "Dance of the Blessed of the Spirits" from Gluck's Orfeo ed Euridice, with some of the most heartbreaking melodies anywhere. Perfection. The audience wanted—but did not expect—more. Kissin actually broke into a smile, his first of the afternoon. He was just warming up! Four more dazzling showpieces—Liszt's Transcendental Etude No. 10, Schubert/Liszt Die Forelle (a virtuoso arrangement of the theme used in Schubert's Trout Quintet), Chopin's Prelude 24, and Beethoven's hilarious "Rage Over a Lost Penny"—followed. Bravisimo to Kissin, who rewarded his loyal fans with a concert none present will soon forget.

The Arts Fuse


Personality, Proficiency from Pianist Kissin
By Matthew Guerrieri | Globe Correspondent | April 23, 2013

One admittedly dualistic way to categorize classical performers is to draw a line between those whose own personalities take precedence and those who, as the critical commonplace has it, disappear into the music. In his Celebrity Series recital on Sunday, pianist Evgeny Kissin managed to do both. Kissin's performance was not only one of extraordinary proficient pianism, but one in which his personality seemed expressed entirely through that proficiency. Musical content was kept in the foreground by facilitating the assertion of Kissin's skill.

In music more formal than visceral, the results were pristine if somewhat distant. Franz Joseph Haydn's E-flat major Sonata (Hob. XVI:49), for instance, was wholly devoted to a particular conception of classical-era sound: a detached, no-pedal touch, transparent and crystalline, impeccable control for its own sake. The consistency was impressive, but the rhetoric could be impassive. Contrasts were more pronounced in Beethoven's Opus 111 Sonata, his last — a stinging muscularity in the opening movement, a preternaturally smooth nobility in the variations that follow — but with an emphasis on extremes of sound rather than dramatic character. Beethoven's obsessiveness, in particular, took center stage, long stretches of parallel passagework and chains of trills rendered as exquisite stasis.



If Kissin's ideas about the music seemed mainly centered around technical possibilities, it helped that his technique was amazing. The second half's music moved closer to an intersection of compositional inspiration and pianistic physicality, and breathtaking moments abounded. In four of Franz Schubert's Impromptus — two each from the D. 935 and D. 899 sets — the music's spirit was inseparable from the sheer elan with which Kissin coursed through scales and arpeggiation. Virtuosity and expressivity reached a kind of singularity in Franz Liszt's Hungarian Rhapsody No. 12, in which the musical effect is the technical effect, and vice versa. Kissin's blazing exactness made both score and performance a demonstration of pure, unadulterated pianism.



A generous crop of encores opened with a tender, rubato-lavish reading of Giovanni Sgambati's transcription of the "Dance of the Blessed Spirits" from Gluck's "Orfeo ed Euridice." The rest, though, returned to dazzling athletics: Liszt's F-minor Transcendental Etude and his transcription of Schubert's "Die Forelle"; Chopin's stormy D-minor Prelude, the last of the Op. 28 set; Beethoven's "Rage Over a Lost Penny" rondo. It was all high-voltage and hard-charging, even vehement. Assurance and insistence are not so far apart.

Boston Globe


Dear Sirs,

In his article "Azerbaijan - a Strategic Partner for Germany's Energy Transition" (JVG, January 2013, p. 14) Mr. Siegfried Guterman informs his readers that "since its independence from the Soviet Union in 1991, Azerbaijan has been implementing political structures modeled on Western democracies. It is a presidential democracy with a plurality of parties who are also represented in the national parliament <...> To be sure, Azerbaijan is no "Westminster Democracy", and this is not just in relation to freedom of the press. Nevertheless, the UK and Germany should not be used as yardsticks when examining the political infrastructure here today, instead, one should compare it to other former Soviet republics like Russia, Georgia etc. .".

Let us indeed compare. The Economist Intelligence Unit Democracy Index 2012 classifies Azerbaijan as an authoritarian regime and ranks its level of democracy #139 among 167 countries of the world. According to the same Index, Russia which is also an authoritarian regime ranks #122; Georgia is a hybrid regime and ranks #93. Among the 15 former Soviet republics, Azerbaijan's level of democracy is 6th from bottom (with Belarus, Kazakhstan, Tajikistan, Uzbekistan and Turkmenistan below it). As for freedom of the press, the Reporters Without Borders 2013 World Press Freedom Index ranks Azerbaijan #156 among 179 countries of the world: 5th from bottom among the former Soviet republics (with only Belarus, Kazakhstan, Uzbekistan and Turkmenistan below it). In the same Index, Russia is ranked #148, Georgia - #100.

Since 1993, Azerbaijan was ruled by the ex-KGB general and Politburo member Heydar Aliyev. Having lived in the former Soviet Union, I can testify that at the time of Gorbachev's "perestroika" Aliyev was regarded as one of the most odious, reactionary figures in the Soviet political establishment. Aliyev ruled Azerbaijan with an iron fist until his death in 2003 and was then replaced by his son Ilham who is still the country's leader. In short, Azerbaijan is a Syria-like Eastern tyranny, and its "first opera to be built in a Muslim country" and "the commendable status of women", praised by Mr. Guterman, do not change this fact.

True, Azerbaijan's authorities are not anti-Semitic, and Jews live well there. However, this does not make that country "tolerant", as claimed by Mr. Guterman. Those who lived in the former Soviet Union in late 1980s - early 1990s remember with horror the bloody pogrom of Armenians in Baku in January 1990 when dozens of people were being killed during a whole week, the entire Armenian population of the city (dozens of thousands of people) fled and were deported, and the authorities did not interfere.

As for the "tolerance" of today's Azerbaijan, it can be perfectly illustrated by 2 examples. In 2004, during a NATO-sponsored course of studies in Budapest, the Azerbaijani lieutenant Ramil Safarov killed the Armenian lieutenant Gurgen Margaryan with an axe in his sleep and attempted to kill another Armenian student Hayk Makuchyan. Having served in a Hungarian prison for several years, in 2012 Mr. Safarov was extradited to Azerbaijan where he was greeted as a hero, pardoned by President Aliyev, promoted to the rank of major and provided with a flat.

The other example is more recent. At the end of last year, the Azeri prose-writer Akram Aylisli published his novel "The Stone Dreams" whose characters openly condemn the anti-Armenian reprisals in Azerbaijan. In response, President Aliyev deprived Mr. Aylisli of his People's Writer degree and Presidential pension; Parliament members called to check Mr. Aylisli's genetic code (since Mr. Aylisli was a native of a village in which both Azeris and Armenians used to live), deprive him of his Azeri citizenship and ban his works in Azerbaijan; Mr. Aylisli's family members were fired from their jobs; groups of young people, including members of the country's ruling party "Yeni Azerbaijan", burned Mr. Aylisli's photographs and shouted: "Akram, get out of the country!" in front of his house; residents of the writer's native village demonstrated on its central square shouting: "Death to Akram!", "Traitor!", "Akram is Armenian!" - and then burned Mr. Aylisli's books. So much for a "tolerant presidential democracy" ...

It's worth comparing Azerbaijan's political system also to that of Armenia whose "victim", on Mr. Guterman' opinion, Azerbaijan is. The above-mentioned Economist Intelligence Unit Democracy Index 2012 classifies Armenia as a hybrid regime and ranks its democracy level #114: 25 above Azerbaijan. The Reporters Without Borders 2013 Press Freedom Index ranks Armenia #74: 82 above Azerbaijan.

It is at best strange to read in a Jewish newspaper statements about the Nagorno-Karabakh conflict which are virtually identical to typical cliches of the anti-Israel propaganda: "illegal occupation despite the UN Secutiry Council resolutions", "displaced refugees are still waiting for a solution" - without mentioning the history of the conflict and the fact that there were refugees on both sides (omissions also very typical of the anti-Israel propaganda). Let me therefore give a brief outline of the history of Nagorno-Karabakh and the conflict around it.

Nagorno-Karabakh has always, for thousands of years, been an Armenian land, and Armenians have always been an overwhelming majority of its population. In 1921, when the Bolsheviks conquered the Caucasus, they made Nagorno-Karabakh part of Azerbaijan, because they wanted to please Turkey with which they had a good relationship. During all the decades of the Soviet Union's existence, the Armenians of Nagorno-Karabakh wanted their country to be part of Armenia; during all those years, the Azeri authorities were depriving the Nagorno-Karabakh Armenians of their national cultural rights (the Armenian children in Nagorno-Karabakh could not learn their language at schools, there was no Armenian television there) and pursuing an active policy of the Azerbajanization in the region. A few years after Mikhail Gorbachev came to power and began his policy of liberalization, in February 1988, the authorities of Nagorno-Karabakh announced their decision to fulfill the desire of the overwhelming majority of the region's population and to unify their region with Armenia. In response to that, a pogrom against Armenians was committed in the Azeri city of Sumgait: for 3 days Armenian civilians were being killed without any interference by the police.

In December 1988, a horrible earthquake happened in Armenia, it ruined entire towns and killed dozens of thousands of people. The whole world rushed to help Armenia: people from different countries either came or sent humanitarian aid. Freight trains came from Azerbaijan, too: they contained crutches and coffin nails.

It was at that time, in late 1980s and not "after the collapse of the Soviet Union", as Mr. Guterman claims, that the war between Azerbaijan and Armenia started. As someone who lived in the former Soviet Union at that time, I can witness that progressive-minded people in the country, including Andrey Sakharov, supported Armenians in that conflict: it was clear that justice was on the Armenian side. But of course, none of us could imagine then that a few decades later a Jewish newspaper in Germany would talk about "the importance of Azerbaijan for Germany's future" ...

Alas, Western democracies too often tend to sell their conscience for gas and oil - and as we all know, Israel for many years has been the first victim of this disgraceful policy. However, it is shameful that support for such policy comes from the pages of a Jewish newspaper, that its author and staff member calls for partnership with and energy dependency on one of the worst tyrannies in the world and supports its unjust cause against the far more progressive and civilized (albeit not perfect) Armenia.

Evgeny Kissin

Israeli Volunteers Help Nepalese Extend Life Expectancy
Tuesday, August 13, 2013 | Yossi Aloni
Rabbi Lord Jonathan Sacks at AIPAC
(Forwarded by Evgeny Kissin on 24.07.13)
Muslim Physician: Israel an Inspiration to Islamic World
By: Rachel Avraham :: 10th July 2013
Qanta Ahmed is a Muslim physician, author, and British citizen. In a recent exclusive
interview with United With Israel, she called Israel's achievements in women's
and minority rights an inspiration to the Muslim world.
BDS Fail: Grateful Gaza Farmers Attend Israeli Seminar
Sixty farmers learn cultivation methods, credit Israel with
doubling their watermelon crop yields
By Gil Ronen :: First Publish: 7/8/2013, 3:21 PM
Paul McCartney: They Threatened to Kill Me if I Played in Israel
Artists who perform in Israel aren't just worried about selling tickets, but about their safety, as they
are targeted by BDS groups
By David Lev :: 7/10/2013
Evgeny Kissin Brings In The Crowds At Carnegie Hall
Arts & Entertainment | 5/10/2013

Decades have passed since wunderkind Evgeny Kissin fascinated crowds all over the world with his dazzling virtuosity and the passion of his music. Now 41, the former child prodigy still has a name that ensures a sold-out hall. At his recital at Carnegie Hall on May 3, a special section of seats was made on stage for the lucky few who managed to secure extra seating after the hall sold out.
Ever since I heard his debut recital at Carnegie Hall in 1990, I'd been going to his concerts and collecting his recordings and live broadcasts. With brilliant technique and musical maturity beyond his years, he seemed to be the pianist who had it all, for whom anything was possible. As the years passed and he grew out of a precocious little Mozart into a solid pianist, a curious thing seemed to have happened. Digital recordings (CDs) were mainstream by that time, and his live performances started to take on the quality of a CD. Listening to him perform live, I often felt disillusioned by the CD-like clarity and immaculate perfection of his playing. His tones were sharp, clean and gleamed like stainless steel. I couldn't possibly imagine him missing a single note, or getting a phrase other than exactly how he played it in his recordings. In short, I was missing spontaneity, warmth and texture. What was the point of lining up hours to get tickets to his concerts, when I could listen to his latest album at home and it would sound almost the same? I stopped going to his concerts.


Since it had been more than five years since I last heard him live, I decided to check out his recital in Carnegie Hall. The Haydn Sonata i
n E-flat Major (Hob. XVI: 49) was more or less what I expected; crystal clear, excellent straight sound, and rather sterile. He played with the flawlessness I remembered from years ago and seemed little changed, including the way he contorts his spine and neck when he plays.
Yet in Beethoven he seemed less emotionally removed from the music, and the first movement of the Piano Sonata No. 32 was dark with anger and suspicion. He also got an incredible range of sound from the piano (he had chosen it from Steinway, a 2012 Hamburg) from deep, straight chords that seemed to hit you physically, to riveting faint, barely-there notes. Indeed, it was probably the most beautiful piano I had heard in Carnegie Hall this season, seemingly capable of everything – or so it seemed under Kissin's extremely skilled hands.


The four Schubert impromptus in the second half were also mesmerizing. Here again, his sound was so beautiful and so versatile, it was purely a pleasure to sit and listen. The first, Impromptu in F minor (D. 935, No. 1) had a lovely gentleness, sounding like a journey borne along by a swift current. Played with delicate attention, the next, in B-flat (D. 935, No. 3) was the picture of elegance. After a soft and deep Impromptu in G-flat (D. 899, No. 3,) he finished off with Impromptu in A-flat (D. 899, No. 4,) played with quietly shining beautiful tones.


The last piece on the program, Liszt's Hungarian Rhapsody No.12, was Kissin at his virtuosic best. He played three encores after receiving a standing ovation (and a teddy bear from a fan.)


Kissin returns to Carnegie Hall on May 19, to play Beethoven's Piano Concerto No. 4 with James Levine conducting the MET orchestra.
Source
Pianist Evgeny Kissin offers Viennese Classicism at Kennedy Center Recital
By Anne Midgette, Apr 26, 2013 01:13 AM EDT
There are lots of great pianists and then there are a few really great pianists, and Evgeny Kissin is one of the latter. By really great, I mean that they have such supreme ability that you listen with a kind of confident comfort: They take the acrobatics of a regular recital and elevate it a notch to the level of a magic show, leaving you with no fear that they might fall and leaving you simply waiting to see what they might dazzle you with next. They also defy repertory: Audiences go to hear them, whatever they want to play.


Kissin played at the Kennedy Center on Wednesday night, courtesy of the Washington Performing Arts Society, which has brought him here every couple of years. The evening was a little different from recent outings, though — to start with, it was introduced from the stage by WPAS's new president, Jenny Bilfield. In addition, the program focused not on Chopin or Prokofiev, but on Viennese classicism — Haydn, Beethoven and Schubert, with only a touch of Liszt in the 12th Hungarian Rhapsody that was the requisite virtuosic close.
Kissin does not approach classical music with tinkling delicacy. Instead, his Haydn — the E-flat sonata, Hob. XVI:49 — was wonderfully colorful and resilient. The first movement opened with a spring to its step and ended as if taken by surprise. Each movement had its own character, but all were related, from the springy opening to the even lighter and lither Menuetto finale. Kissin built a picture with layer upon layer of nuance, the left hand now emerging with the buffo figure of a bass line, the right now leaping as if mounted on springs.
But he never played merely for effect. Indeed, his playing is notable for its utter lack of artifice: There's no pathos, affected prettiness or attempt to play on the audience's heartstrings. There's just him. This was clearest in Beethoven's final sonata, Op. 111, which was the emotional heart of the evening, served up with a kind of blunt sincerity that evoked the gruffness often associated with the composer.


Many pianists play up the contrast between this sonata's opening growl and the quiet, wistful passages that follow. Kissin, by contrast, started with a snarl in the low notes that was almost cartoonlike in its intense ferocity and held that basic thought throughout the first movement, so that, rather than a juxtaposition of two elements (the "male" and "female," as so much music writing has it), we heard the same thought expressed in different ways, now loud, now soft, but with the same undercurrent of rawness. Even quiet playing on the keyboard's highest notes had a touch of aggression. And in the second movement, the dancelike variation evoked not the boogie-woogie to which it's often compared, but something more distant and ascetic and emphatic.

The music sounded like someone looking for answers, rather than offering them. It wasn't expected or even refined, but it ultimately felt appropriate to the spirit of the work. I've observed before that Kissin sometimes seems to be groping for emotional expression; here, that groping became part of the expression.

The four Schubert impromptus that followed the intermission were played with the same lack of artifice: lots of ability and no sugar at all, with more emphasis on the subtle shifts of key than on the prettiness of the familiar melodies. Kissin then returned to familiar turf with the Liszt, rapid and still ferocious.

He took in his applause with the same kind of unadulterated effect he brought to his playing, less reacting to it than simply presenting it with the solidity of his presence, standing under it and occasionally offering a deep bow. It led him to three encores: a Sgambati arrangement of a Gluck "Melodie" from "Orfeo," which brought the same kind of homespun roughness to an attempt at tenderness; Liszt's 10th etude in F Minor, aggressive to the point of shrillness, and Liszt's arrangement of Schubert's "The Trout."

The Washington Post
Evgeny Kissin - Beethoven - Rage Over a Lost Penny, Vented in a Caprice
(Fan Video :: Encore)


Abdullah and Abbas Playing the Jerusalem Card by Mudar Zahran
Mudar Zahran is a Palestinian writer and academic from Jordan, who now resides in the UK as a political refugee.

The "Judaization" of the British Mandate for Palestine was the very thing the Hashemites were committed to support, in exchange for establishing an Arab state under Hashemite rule. The terms of the agreement were clear: Jews were to settle in the British Mandate for Palestine with no exclusion of Jerusalem. Nonetheless, the Hashemites have not honored their part of the deal, which is: recognizing the Jewish right to the land.


Please click on pic to read full Article

(Forwarded by Evgeny Kissin on 09.04.2013)

Kissin Closes Kravis Classical Season in Supreme Artistic Style
By Lawrence Budmen :: Wed Apr 17, 2013

The Kravis Center's Regional Arts Concert Series concluded its 38th season Tuesday night with a recital by Evgeny Kissin. Now 41, the Russian pianist has achieved near-legendary status, transitioning from gifted child prodigy to globetrotting virtuoso, all the while remaining an elusive personality. A large, unusually enthusiastic West Palm Beach audience awarded him standing ovations after nearly every work on the program. Like Vladimir Horowitz before him, Kissin's concerts have become bona fide events.


Kissin launched Haydn's Sonata No. 59 in E-flat Major with a sharp, fast attack. Giving special attention to the bass line of the opening Allegro, he emphasized the rocking figure beneath the crisp rhythmic surface. He brought a lighter touch to the Adagio e cantabile, the pathos under the delicate melodic line casting darker shadows. A fleet, rollicking version of the Tempo di minuet finale was infused with Haydnesque wit, the unexpected pauses and modulations between major and minor conveyed with pitch-perfect timing and precision. Kissin's reading cannily fused stylish classism and interpretive flexibility.


Kissin took no prisoners in scaling the heights of Beethoven's Sonata No. 32 in C minor. Vast in scale and stretching musical form to its very limits, Beethoven's final Op. 111 sonata is a formidable test of pianistic technique and artistic intellect.


Thunderous chords heralded the opening passages and Kissin's coiled intensity propelled the Allegro con brio ed appassionato, fistfuls of notes passing at relentless speed. For all of Kissin's demonic energy, his palette of tonal colors and graduated dynamic range infused Beethoven's canvass with expressive depth. The calm, deliberate statement of the Arietta was prelude to an imaginative journey through Beethoven's expansive set of five variations. Kissin masterfully encompassed the changes of mood and meter, the transitions never abrupt or jarring. Even in the extended coda, there was distinctive character and a sense of epic line. Kissin extensively utilized the pedals for contrast, the final hesitations exquisitely fading on a note calm tranquility.


Kissin's performances of the solo piano works of Franz Schubert have sometimes veered toward the cool and clinical. If not quite to the artistic manner born, Four Impromptus received warmer traversals that captured much of the vignettes' fantasy and romance. The contrasting pensive figurations and melodic strophes in the large scale F minor Impromptu, Op. 142, No.1 were suavely projected. Kissin sailed through the lyrical melodies of Op. 142, No.3 in B-flat Major and the beautifully sustained line of Op. 90, No.3 in G-flat Major was almost vocal in lieder infused song. More charm would have been welcome in the famous A-flat Major Impromptu, Op. 90, No. 4 but Kissin's scintillating execution of the recurrent triplets and sterling musicianship brought its own rewards.


Liszt's Hungarian Rhapsody No. 12 in C-sharp minor is a no-holds-barred showpiece. While Kissin brought plenty of power pounding fervor to the climactic moments, his performance was distinguished by its restraint. Perhaps more in the vein of Chopin than Liszt, Kissin engendered solemn nobility in the score's opening pages and lithe, beautifully shaded verve in the fast sections. Substituting melodic grace for bombast, his performance was altogether winning and refreshing.


The audience's repeated cheers finally brought a smile to Kissin's somber demeanor but he did not offer any encores which was surprising for this usually generous artist.


The program was dedicated to the memory of his late father Igor Kissin, as are all his performances on this U.S. tour.

South Florida Classical Review.com
A MESSAGE FROM EVGENY KISSIN

Dear friends,

This year doesn't seem to be better than last one: last night my very first conductor Boris Iosifovich Kaprov passed away ...

He was a really wonderful human being: simple in the best sense of the word, kind, intelligent, educated, optimistic - a truly bright soul. For many years he was the conductor of our school's younger orchestra, and it was under him that I played with orchestra for the very first time, when I was 10 years old: the 1st movement of Bach's D-Minor Concerto (our performance was even recorded by the Moscow radio station, and I still have a tape). The last 17 years of his life he lived in Munich, Germany, and whenever I came there with concerts, I always spent one evening with him and his wonderful family.

Now I think it is not without reason that our Jewish tradition says: all the righteous die on Shabbat. Boris Iosifovich was not religious, but by our secular standards he was definitely a righteous person, a beautiful human being.

Blessed be his memory.

Evgeny Kissin.
19.01.13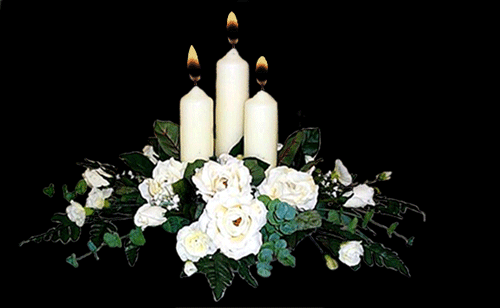 ---
Philippines Crisis Appeal
Please Donate to ShelterBox by
CLICKING HERE
A wonderful Charity founded and based in Cornwall near to my home (Admin)
ALTERNATIVE :: CLICK ON PIC TO DONATE TO DEC
(Disasters Emergency Committee)
More families are moving into ShelterBox tents after Typhoon Haiyan, one of the worst storms ever recorded, devastated the Philippines
Please Click on Pic to read about our progress . . .
I can confirm, with a humble heart, that Maestro Kissin has made a donation to ShelterBox in support of this appeal 26.11.13 (Admin)


---
An unofficial fan site for all those who love the genius and extraordinary talent of Evgeny Kissin. This is a non-profit site maintained voluntarily. Photographs/content found herein remain the property of their original owners. No copyright infringement is intended.


---